Next-Generation WiFi 6E
---
There is more of a need than ever before for a new WiFi infrastructure that can handle all our devices and online activities.
WiFi 6 has expanded into the 6GHz WiFi band to deliver up to 3.5X more super-wide WiFi channels for even more capacity, more speed, and less traffic.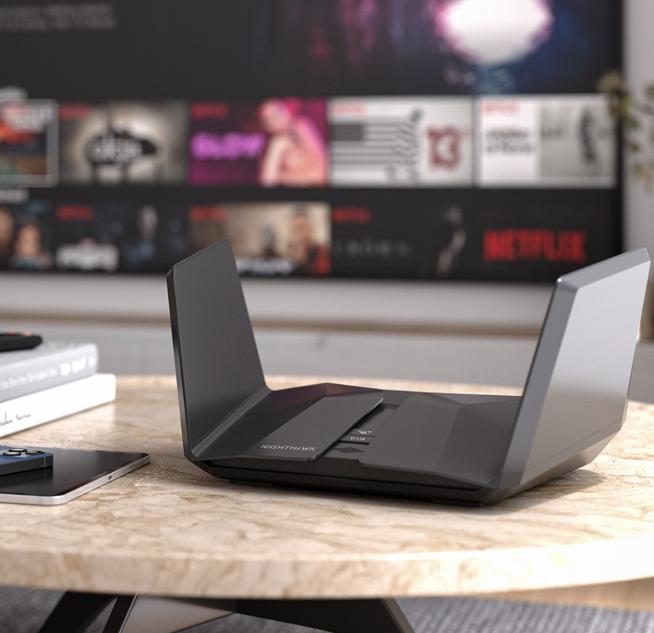 What is WiFi 6E?
WiFi 6E is the evolution of WiFi 6! As your WiFi needs expand, you need a bigger, better version of today's WiFi. Allowing for even more capability, capacity, and experiences throughout the hyperconnected home, WiFi 6E brings faster speeds, less congestion, lower latency, and more bandwidth to give you the most powerful streaming and gaming experience yet.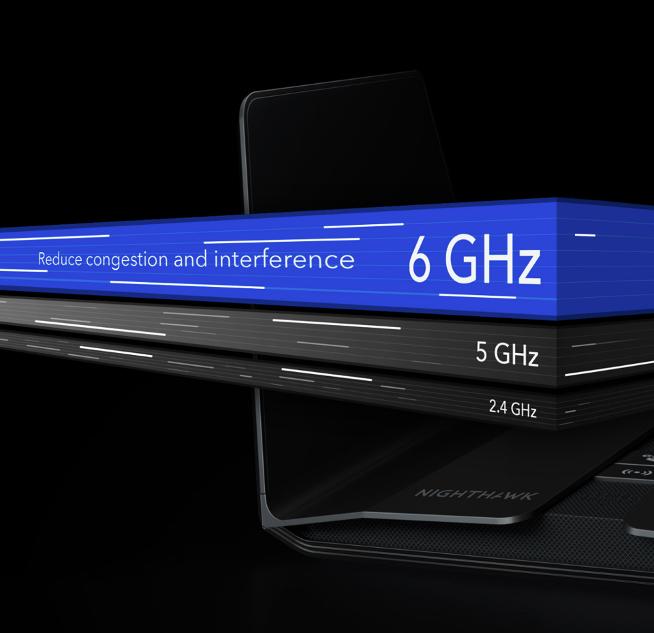 How Do I Benefit from WiFi 6E?
Slow, congested WiFi isn't going to cut it when you need to join video conference calls, learn in virtual classrooms, and stream and game in 4K/8K UHD — often all at once. With less interference and expanded room for key online activities, WiFi 6E lets everyone in your home accomplish more and gives you enough WiFi to go around so that everyone can easily stream, play, and work simultaneously.
WiFi 6E Stands Alone
By bringing the latest cutting-edge technology to the forefront, the Nighthawk RAXE500 delivers the fastest possible WiFi speeds of up to 10.8Gbps, supports up to 60 connected devices, and offers the latest WPA3 security.
With the completely new, wider 6GHz WiFi band, you'll enjoy less congestion and interference, improved latency, and the best performance for all your WiFi-hungry apps and devices.
Introducing the RAXE500
Up to 10.8 Gbps WiFi speeds

New 6GHz WiFi band

Multi-Gig internet speeds of up to 2.5Gbps

5 Gigabit ports, 2 USB 3.0 ports

Quad-core 1.8GHz processor

NETGEAR Armor advanced security
Learn More About WiFi 6E
Introducing WiFi 6E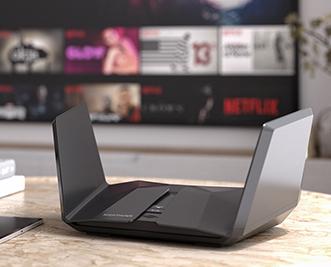 LEARN MORE
What does WiFi 6E mean for my kids' generation?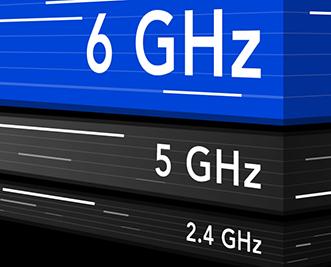 LEARN MORE

Trusted for over 20 years.
When you choose NETGEAR, you choose decades of trusted performance.